Competing in the global marketplace means businesses have to find ways to streamline their operation costs and reduce costs while boosting productivity. To survive in uncertain economic times with industry downturns survival means performing at your best. This is why a growing number of companies are turning to web conferencing as a way of saving time and money while improving the internal and external communication that stimulates their business. Web conferencing is a technology that can make a real impact on your company's bottom line.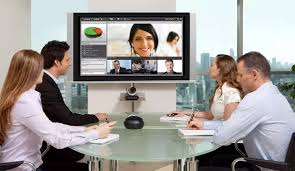 Advances in Internet security and broadband technology makes it possible to deliver robust and easy-to-use web conferencing solutions to its clients. WheelHouse Solutions is a provider that offers the products and services necessary to meet the needs of businesses both large and small. Understanding the basic features of web conferencing is one of the best ways to see how it can work for your company.
There are many key features of web conferencing. With web conferencing, your company can deliver presentations over the Internet. Display pictures or graphical images. Show slides from your PowerPoint presentation. You can draw attention to certain aspects of your slides with mouse-controlled pointers. Highlight important information to audience members, annotate your slides or write on a virtual whiteboard. You can demo software for training purposes or modify an Excel worksheet for illustration purposes during a meeting.
There are also several communication features that web conferencing provides. With web conferencing a host or person running the session can interact with participants in a variety of ways. You can control audio lines during your web conference, muting or unmuting audio lines to help with acoustics so everyone's comments and questions are better heard. You can also let other participants take control of a meeting and show a PowerPoint presentation or applications on their desktops. Presenters and participants can communicate with each other via text through chat during web conferencing. Web conferencing also provides a raise hand feature for participants who have comments or questions for the presenter. Question and Answer sessions are much easier with the chat and raise hand feature. You can also collect information from all participants during a web conference with the polling feature.
Web conferencing also offers collaboration features. An advanced web conferencing feature allows you to grant another participant access to your computer, allowing them to "drive" the mouse as a means of illustrating and demonstrating applications on your desktop or visual aids to support discussion. Remote computing offers real-time collaboration capabilities ideal for training sessions, customer support and problem-solving.
One of the most convenient features of web conferencing is its ability to be recorded for later use. Inevitably, someone within your organization has something happen at the last minute that prevents them from attending the web conference when it was scheduled. Fortunately, web conferences can be recorded, edited, archived, podcasted and posted on a website. So whether you missed the web conference or want to reference something that was said, the recording feature makes it easy to refer back and replay the web conference.
Finally, many web conferencing providers also support streaming video from movies or video clips as well as live video from webcams. Support for notifying and registering participants, scheduling the web conference meeting and collecting participant information and feedback is also available.
WheelHouse Solutions will conduct an assessment to understand your business needs.  This review will determine your current situation and inventory your current equipment. Once you pass our initial review, the team at WheelHouse Solutions will provide you with a free estimate so you can compare providers.  We shop the carriers saving you time and money.  We have helped hundreds of companies nationwide by finding the right solution that best suits their needs. Click here or contact us at 314-492-2506 for more information