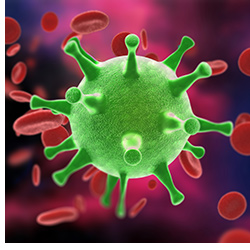 The widespread impact of the coronavirus pandemic has changed the way we all live our lives. Millions of people worldwide are now working virtually. Even before COVID-19, there had been debates about the future of working remotely. Now, there are more questions about "Business Unusual," and if it has come to stay.
The future of workplace flexibility has shown up sooner than expected in many nations of the world. Not surprisingly, we have seen an increase in the Information Technology sector's economic activities in virtual meetings and work from home using different digital platforms.
In these "Business Unusual" times, WheelHouse will provide your company secure cloud technology to ensure your staff is working safely from home and your company assets are safeguarded.
As major players in IT, WheelHouse Solutions can get your company up and running securely by deploying the following:
VoIP
Voice over Internet Protocol is a means of communication that allows you to make calls using an internet connection instead of a regular (analog) telephone line. VoIP service is a lot cheaper than standard phone calls. It enhances multitasking and business on the go, which leads to improved productivity.
WheelHouse Solutions will provide your organization with secure and robust VoIP services with unmatched features and functionalities, which will save you immense costs while working remotely.
SD-WAN
Before the pandemic, more companies were employing Software-defined Wide Area Network as a solution for cloud security because it utilizes a central control to safely and intelligently direct traffic across WAN. SD-WAN provides network flexibility, better agility, lower cost for MPLS services, fewer physical infrastructures, and quality connectivity.
At WheelHouse Solutions, we deploy SD-WAN to increase application performance and provide top-notch client experience, bringing about expanded business profitability and decreased IT expenses.
Remote Desktop
Remote Desktop offers companies safe and secure virtual work anywhere in this time of the pandemic. Also known as RDP, it offers a wide range of benefits. First, it helps boost employee productivity by providing an office feeling with access to all the applications available in a proper office. Second, accessibility to different files based on users can be defined, in addition to being able to retrieve files when the need arises. Finally, remote desktop can be used to grant access to a computer in any location, giving IT pros the ability to quickly troubleshoot and resolve issues that come up.
These are just a few of the IT services WheelHouse can provide in this unprecedented time of adjustment for many companies. As an organization already utilizing the services described (in addition to many others), we can move quickly and adeptly to ensure your company is working safely, securely and efficiently. If you'd like more information on our cloud technologies for work-at-home employees, fill out the form on this page and someone will get back with you promptly.