Telecommuting is a great benefit for many businesses, especially smaller businesses who are better able to attract high-quality employees by providing their workers with the option to telecommute. Even if telecommuting isn't part of your workforce, you may have mobile workers that use similar technologies to maintain their connection with your company. Unfortunately, both telecommuters and mobile workers increase your need for satisfactory telecommuting security solutions.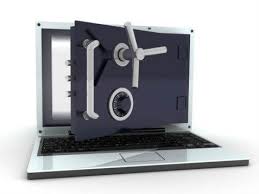 According to the Information Technology Laboratory (ITL) of the U.S. Department of Commerce's National Institute of Standards and Technology (NIST), "Opening up an organization's information systems to dial-in and other forms of access presents significant security risks." Without proper security measures in place, hackers may be able to use the same remote access points that your telecommuting and mobile workers use to access your system. This includes the possibility that your "information can be read, and potentially modified while it is in transit."
The ITL makes some very serious recommendations to deal with these threats, including:
Putting up firewalls (secure gateways or access points) that limit the means external people have available to them when trying to access your system without proper authorization.
Requiring robust authentication methods when providing users with legitimate access to the system, which would then route those users to specific computer systems appropriate to their usage and needs.
Fitting portal protection devices (PPD) on to the communications port of all host computers, which require an independent device or may be part of the modem.
Encrypting communications to prevent eavesdropping on the data transfers of proprietary or private information, which should be used regardless of the other security measures you put in place.
Ensuring remote workers use appropriate security measures at home or when they are mobile.
Putting many of these security solutions in place requires technical knowledge and expertise, which may not be available among the staff members of smaller business enterprises. Many small- and medium-sized business owners lack the knowledge necessary to assess the comprehensiveness and the quality of the security solutions they are using, nor do they have the knowledge to identify the proper solutions for their own security needs.
Some business owners or employees have done the initial level of research necessary to identify security solution concepts, such as the importance of a firewall, but they lack the in-depth understanding necessary to assess the various security technologies available to them. Other business owners have set security as a low priority in the belief that the things both good guys and bad guys do on television and in movies mean any affordable security option they could find would be easily overcome. Either scenario is likely to produce security solutions that are either incomplete or insufficient to meet the needs of the business.
Wheel House Solutions helps clients identify sound telecommuting security strategies to protect their businesses from hackers and other security threats while allowing authorized users to continue to access the clients' systems remotely. These solutions can even provide you with the capabilities you need to monitor the technological telecommuting security of several facilities at once on a single system, even if those facilities are dispersed internationally. Click here or call us at 314-492-2506  to speak with our telecommuting security business solutions team to help identify the risks your business faces and to ensure that your solutions exceed your needs, so you can be confident that your business is compliant and secure.