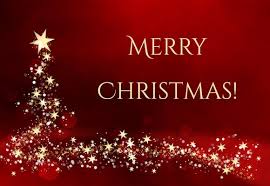 As the Holiday season approaches, there's no better time to express our sincerest appreciation for your business. We are truly fortunate to work with you and we value your relationship with WheelHouse Solutions.
In observance of the Christmas holiday, our offices will be closed on Monday, December 25, 2017, although our service desk will be open during the holidays.
Businesses like yours trust  WheelHouse Solutions to manage their IT services so that they can run their businesses. WheelHouse Solutions can structure your IT, support your employees and protect your valuable data, all at a lower cost than hiring a full-time IT staff.  Contact us today at 314-492-2506 for all your IT needs!
As you celebrate, here are some fun facts to impress your family and friends:
Christmas

 trees usually grow for about 15 years before they are sold.
Hanukkah is celebrated for eight days and nights and starts on the 25th in the month of Kislev in the Hebrew calendar.
Kwanzaa is a seven-day celebration from December 26th until January 1st and is mainly celebrated in the US.
Each year there are about 20,000 "Santas" across the United States. Santas undergo seasonal training on how to maintain a jolly attitude under pressure from the public.
During Hanukkah, Jewish children enjoying playing with a toy called a dreidel, which is similar to a top. The game is played with candy. The player who has all the candy, in the end, is the winner.
Kwanzaa was started in 1966 by Dr. Maulana Karenga to celebrate and honor African culture and to also inspire African-Americans.