When it comes to choosing next-generation storage solutions there is no lack of options in the market and acronyms to go with it: SAN, NAS, Flash Array, etc.  How do you determine the best option for your organization? How do you balance cost/value versus performance? Will the next generation storage solution you choose be future-proof and be extensible enough to grow with your data needs? Do you prefer next-generation flash storage or would you rather go with lower cost mechanical drive arrays? These are all valid questions that any decision maker needs to face when choosing the solution that makes sense.
An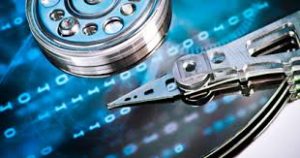 yone can put together a RAID array of mechanical drives for your business to store your data, but you have to ask yourself if that will be good enough for your data performance needs. We all know the world runs on data. If that "data storage engine" or solution behind your app, website, or line of business application isn't robust enough, you will face avoidable challenges and complaints.
Beyond that, let's talk about the longevity of the next generation storage solution you choose. No one wants to get that call in the middle of the night that a critical set of files or databases failed at the data center due to storage issues. This hinges on choosing the right technology to keep your data safe and online. Storage failures may damage data, but it also impacts credibility and trust with your customers. Take the time to consider your options carefully. Your clients and your stakeholders will thank you for it.
Visit WheelHouse Solutions or call us at 314-492-2506 to speak with one of our knowledgeable staff so we can work with you on finding the right storage solution service for your business at the most affordable rates.  Our goal is to ensure high levels of customer service plus building and maintaining a system that enables your business to run well.
WheelHouse Solutions is a respected and successful Managed IT Services Company, offering a diverse range of Managed IT Services & Telecom Services.  We will work together with you, as a partner, to get your IT assets performing optimally and help you focus on strategic priorities in your business that can help spur growth and increase revenues.
Our goal is to help your business succeed and to ensure that the road to success is a smooth one. We invite you to request a free IT & Voice Services evaluation today.