Phone Bill Auditing Services can find extra cash!
Phone Bill Auditing Services is performed by audit experts which analyze of all your phone and data service records. In a phone bill audit,  they find the overcharges that you are paying into your phone bills. They make a comprehensive report about the calls made, the duration of calls, the calling plan, and even show the distribution of calls by their region and type.
Phone Bill Auditing Services
A phone bill au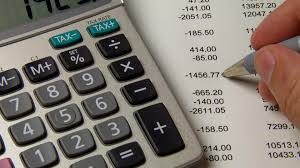 dit can save a fortune for your business because you have to pay so many bills every month and they all contain overcharges and errors. However, phone bill audit experts try to find these extra expenses and suggest better alternatives.
In the audit report, there will be a comparison between your current calling plan and your business requirements. If your current plan is not meeting your requirements then the phone bill audit experts will recommend switching your plan to a more suitable and economical one. Once you see all the savings you will wonder why you didn't do it sooner and the importance of an audit.
It is mind-blowing how much money you can save and how often overcharging happens.  By having your phone bill periodically checked can potentially save your company thousands of dollars.
Finding the right partner for your new telecommunications system or data network is critical to your organization's success. WheelHouse Solutions executes, from start to finish, and stands with you to ensure your design-specific solution fits your needs and delivers maximum value. WheelHouse Solutions and its expert staff have many years of industry knowledge, working hand-in-hand with clients, nationwide. Our experience and expertise run deep, second only to the integrity and trust we demonstrate in our customer relationships.  Please click here or call us at 314-492-2506 to speak with one of our knowledgeable staff so we can work with you on finding the right service for your business at the most affordable rates.