The Voice over IP technology is becoming increasingly popular and it represents a viable choice for businesses when it comes to reduced costs when compared to regular phone services.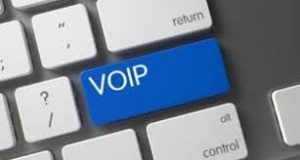 With VoIP, you will benefit from a very affordable, comfortable and functional service, especially in a day and age when the Internet is available almost everywhere. Because unlike traditional phone systems, VOIP is using a different technology, i.e. the internet, for voice/data transfers so Internet availability is a must have if you intend to use this service in the future.
Like in any other technological product, there are benefits and hazards when using a VOIP system, so let's take a look at the pros and cons, shall we?
The Pros of Using VOIP Systems
The Bad and the Ugly of VOIP Systems
The same goes for electricity: no power (you can't use your computer)->no phone, unlike regular land-lines.
Your location can't be tracked when using VoIP services by the police, firefighters and the like, so many people are concerned about using voice over IP when it comes to 911 calls and the like.
Issues with the voice quality may appear if you don't have a reliable/broadband internet connection.
Keep in mind that Internet and technology are evolving very fast, the technical issues will become a thing of the past in no time if you ask me. Choose wisely.
WheelHouse Solutions will conduct a VoIP assessment to understand your business needs.  This review will determine your current situation and inventory your current equipment to determine if you are a great candidate for VoIP.  Once you pass our initial review, the team at WheelHouse Solutions will provide you with a free estimate so you can compare providers.  We shop the carriers saving you time and money.  We have helped hundreds of companies nationwide save thousands of dollars on their monthly telecommunications bills through VoIP.  Use your Internet connection now to contact us.