If you have concerns about the security of your business documents on Office 365 or on-premise servers, Azure Rights Management (Azure RMS) may be the solution. This new and innovative technology ensures you have a complete control over your business documents that is extended even after these files are shared outside of your company. At all times, you know who has access to your information and can see how that information is being used, which alerts you to any potential misuse, so you can take action.
Microsoft Azure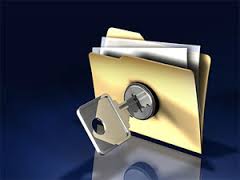 RMS is compatible with multiple devices and platforms, including Windows, Mac OS, Android and Windows Phone, which makes it even easier to monitor your documents in and out of the office. This also allows your staff to collaborate with others on projects without the threat of security breaches caused by file sharing. They can continue using email, cloud services, and file-sharing sites to boost their productivity, and company files will remain protected, unlike with other protection methods like control lists and NTFS permissions.
Azure RMS differs from Microsoft's previous attempts at rights management in that it supports all file types, keeps protection on the file regardless of its location, and allows the creator to audit and monitor files in all their incarnations. It works seamlessly with Office 365, but that's not its only application. Azure RMS also works to protect on-site Exchange servers, SharePoint servers and any Windows server running File Classification Infrastructure. Since this service is cloud-based, it makes sharing protected files simple and is also easily scalable to meet growing business needs.
If your business decides to activate and use Azure RMS, this can be achieved through either Office 365 admin center or the Azure classic portal. Before you begin, however, verify that your system meets the following requirements: RMS Cloud subscription, reliable internet connectivity, and a subscription to Office 365, Azure Rights Management Premium, Enterprise Mobility Suite, or RMS for individuals. The subscription must also come with enough licenses to support all your staff who will be using Azure RMS. If you would like to know more about this service let us know and we'll be happy to assist.