When it comes to assessing whether your organization has an effective plan in place for recovering from unexpected events that could impede operations, it's essential to have internal stakeholders and auditors weight in on your plan. In order for your organization to recover from incidents like tornadoes, hurricanes, floods and other natural disasters your team will want to identify your organization's critical assets, the length of downtime that's acceptable depending on the severity of the situation and which systems are a priority to restore before others.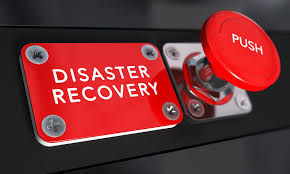 It's a fact that organizations change daily. As a result, your disaster recovery plan should be updated regularly to account for those changes. This is where WheelHouse Solutions can help. We can continuously monitor your organization to ensure your disaster recovery plan is up to date and will be effective when implemented.
Anyone can access templates available on the web as a starting point to develop your organization's disaster recovery plan. But having a partner like WheelHouse Solutions to monitor your organization's existing environment to ensure you have the necessary requirements in the event of a disaster will save your company thousands of dollars in the long run.
WheelHouse Solutions evaluates disaster recovery plans for all sorts of organizations. We make sure senior management and various departments and personnel within your organization support the efforts to implement a disaster recovery plan.
We work with your organization to form a disaster recovery plan committee. Such a committee is comprised of the heads of each department within your organization so that all stakeholders are prepared and know their part should disaster strike. Everyone on the committee takes part in the design and implementation of the plan. Ideally, a disaster recovery plan committee member should be chosen to ensure plan implementation. Similar to a project manager, this person is responsible for all aspects of the project.
Once the committee is in place, work begins on identifying your organization's critical assets and what they consider as an acceptable downtime (loss of use) of these assets. WheelHouse Solutions can help your organization calculate the cost of the recovery. We'll help you with backup sites and how to classify each as hot, warm or cold. A hot backup site is one that's nearly a duplicate of your organization's existing site, with duplicate data from the original site and full computer systems. This is expensive to maintain which is why many organizations opt for warm and cold sites. A warm backup site has some of a hot site's features but not all and is less expensive to maintain with recent backup storage options, some cabling, and minimal hardware. The least expensive option is a cold backup site because it takes the longest time to bring everything back online in a recovery situation, with limited cabling and right to use space in a designated facility. Your disaster recovery plan committee will have to determine the facilities, network, communication lines, supplies and hardware it can afford as well as the ease of recovery it needs.
In "Tips for Your Disaster Recovery Plan – Part II," we'll discuss moreabout backups, network configuration, disaster recovery implementation, writing up and updating your plan, testing your plan and training.
WheelHouse Solutions understands that not all data is created equal, and while some businesses may just need files securely backed up, at a low cost, others need to know they can restore their server in minutes, not hours or days.
Your business and the data within it, is not the same as everyone else's, so why should your data recovery solution be forced into a one size fits all? WheelHouse Solutions' Backup-as-a-Service (BaaS) offerings provide our client's the best fit for their recovery needs and their budget.  Please contact us at 314-492-2506 or at WheelHouse Solutions and we'll work with you to develop a solution that will meet your needs now, as well as provide for future growth and flexibility.