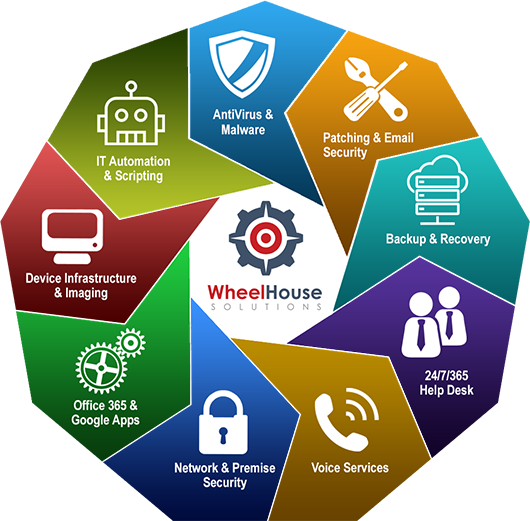 Headquartered in St, Louis, Missouri since 2000, WheelHouse Solutions is a respected and successful Managed IT Services Company, offering a diverse range of Managed IT Services & Telecom Services.
WheelHouse will work together with you, as a partner, to get your IT assets performing optimally and help you focus on strategic priorities, in your business, that can help spur growth and increase revenues.
Our goal is to help your business succeed and to ensure that the road to success is a smooth one. We invite you to request a free IT & Voice Services evaluation today.