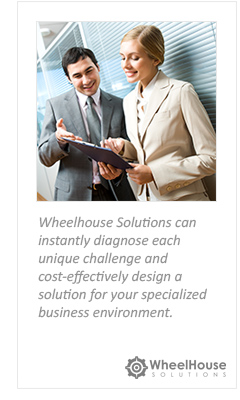 The efficient operation of your business heavily relies on your IT systems. Making well-informed technology decisions is crucial for business success in today's highly competitive environment. WheelHouse Solutions specializes in offering business IT consulting services tailored for your organization.
Why Choose a Consultant?
Even for larger companies, a single mistake can lead to significant productivity losses, hardware issues, and the risk of security breaches. For smaller businesses and startups, relying on guesswork when it comes to technology can be the difference between shutting down and gaining a competitive edge in the market.
In recent years, organizations have sought the help of consultants to manage extensive projects and address internal matters such as staff augmentation, emerging technology trends, tight budgets, and intense competition. It's important to assess whether the existing infrastructure aligns with the current business model or if it hampers your vision. A skilled consultant can identify and understand each unique challenge and develop a cost-effective solution tailored to your specific environment.
Top Reasons to Engage Our IT Consulting Services
IT infrastructure/devices/hosting services require fixing or are not functioning properly.
Rapidly scale IT infrastructure.
Implementation of cost-saving measures.
Significant capital expenditures and legacy equipment issues.
Comply with evolving regulations.
Integrate multiple IT operating environments.
Experience Makes a Difference
When it comes to meeting your IT requirements, Wheelhouse Solutions is the ideal partner to provide the necessary expertise. With our extensive experience in strategic planning and executing of complex IT projects in a business context, we guarantee effective project management. Our approach involves thorough analysis and definition of your needs, followed by the creation of a comprehensive scope of work that outlines project goals and milestones. Additionally, we excel in collaborating with third-party vendors to ensure seamless implementation of your IT projects, delivering them on time and within budget constraints.
Areas in which we offer IT Consulting:
Windows Network
Exchange/SharePoint
Linux/Open source Implementations
Network Infrastructure
Virtualization, Storage Infrastructure
Disaster Recovery Planning
IT Systems Management
Voice & Data Network Integration
WheelHouse Solutions provides Information Technology Consulting throughout the St. Louis metro area. We invite you to use the form, on the right side of this page, to request additional information about our Information Technology Consulting services. We'll work with you to develop a solution that will meet your needs now, as well as provide for future growth and flexibility.