GPS Vehicle Tracking Solutions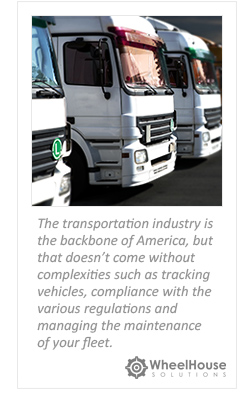 The transportation industry is the backbone of America, but that doesn't come without complexities such as tracking vehicles, compliance with the various regulations and managing the maintenance of your fleet. If you are looking for a simple and affordable solution that will help you to reduce fuel costs,improve driver safety and increase driver productivity then Linxup is for you.
What is Linxup
Linxup is an affordable and robust GPS tracking solution that is so simple to use that most customers never even request training. Linxup has a top-rated Customer Support team and provides two different device options based on your needs.
Linxup Plug OBD device for light to medium duty vehicles
Linxup 3-Wire device (ignition, power & ground)
What you get
The ability to track drivers in real-time
Monitor speeding, idling, safe driving and more
Review driver history on a Google map
Create geofences
Timely alerts for unauthorized use, speeding, device tampering and more
Generate driver report cards
The ability to review fleet activity at a glance
Optional IFTA reporting
Reduce fuel costs
Eliminate wasteful idling
Reduce speeding
Eliminate unauthorized vehicle use
Eliminate unnecessary routes
Leverage detailed reports on idling, stops and trip activity
Improve driver safety
Monitor key driving behaviors: speeding, harsh braking and fast starts
Receive a daily report card rating each driver's safety performance
Manage and review the driver safety trends for each driver and your fleet
Increase driver productivity
Identify the closest available driver to any customer
Reduce inefficient routing
Increase the number of trips a driver can do in a day
Monitor and report on times worked
Use details reports to coach drivers on their activity
WheelHouse Solutions provides GPS Tracking Solutions to businesses throughout the St. Louis metro area. We invite you to use the form, on the right side of this page, to request additional information about GPS Tracking Solutions. We'll work with you to develop a solution that will meet your needs now, as well as provide for future growth and flexibility.