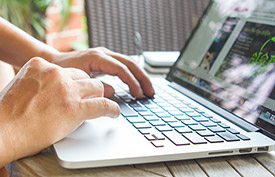 SD-WAN securely connects multi-location businesses to enable high performance and reliable connections to cloud services for data centers and branch locations. SD-WAN aggregates bandwidth more effectively while providing greater control over the prioritization of applications at a considerably lower cost than traditional WAN solutions.
Here are 8 ways in which SD-WAN improves your network:
SD-WAN gives essential applications, like VOIP services, priority over less important applications.
SD-WAN saves money on access by tying together multiple low-cost bandwidth options and preventing downtime for users. A small business can lose a significant amount of money and large businesses even more.
SD-WAN increases network security and data privacy with advanced included features.
SD-WAN works across any combination of internet connections, allowing users to combine access types and achieve redundancy and increased bandwidth.
SD-WAN dynamically optimizes traffic over multiple links. If one circuit is problematic, SD-WAN will automwatically use another, without interruption or requiring human intervention.
SD-WAN gives you full control over policy decisions, like restricting access to certain websites and services, while ensuring bandwidth is available for business critical services.
SD-WAN is fast and simple to deploy with zero touch provisioning. SD-WAN can be deployed in days, not weeks or months so your company can rapidly on-board new applications without the need for significant service updates typically required by MPLS.
SD-WAN ensures uptime and redundancy and failover when using multiple access connections. It is simpler and more cost-effective than traditional WAN deployments.
SD-WAN solves connectivity challenges common to businesses everywhere, from poor application performance to outages. If you'd like more information on SD-WAN, fill out the form on this page and one of our representatives will get back with you quickly.