Cyber Security
WheelHouse Solutions protects your business against ever-evolving cyber security threats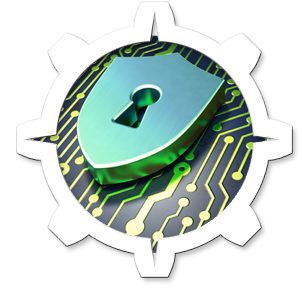 Cyber attacks are on the rise and only getting more frequent. It is imperative for your business to have an effective strategy to protect against data breaches, malware, spyware and other threats that could compromise your company. Because most businesses are technology-driven, IT systems are central to your organization's success. With that in mind, there is no more important investment than the cyber security of your business.
WheelHouse Solutions' cybersecurity offering will protect your sensitive company information, as well as the personal information of your employees and customers. We offer a comprehensive line of security products by today's leaders in cybersecurity. Our mission is to detect and stop threats before they affect your business.
Our cybersecurity solutions include:
Malware & Virus Protection
Ransomware Protection
Email Security
Firewalls
Intrusion Prevention Systems
Router Security
VPN Security Clients
Web Security
Data Security
It's imperative to deploy security measures across your enterprise to protect from modern threats that change rapidly. WheelHouse Solutions can protect your business with a suite of solutions, helping you mitigate all security threats and keep your business safe from online attacks. And, while there's no silver bullet when it comes to IT security, the more safeguards we can implement in an IT environment, the more secure it will be and the more our customers appreciate out IT expertise.
Premise Security
From Access Control to Video Surveillance, WheelHouse protects your business from unwanted intrusion
Trying to choose the right security solution from a large number of systems on the market can be a daunting task. As with many of your company's technology needs, WheelHouse Solutions can help design a security system that meets your needs.
We Offer End-to-end surveillance and security systems for businesses of every size. Let us help you keep your premises protected with a cost-effective, easy to use security system.
Our solution includes:
Cameras
Recording Systems
Video Management Solutions
Mobile Applications
Our solutions are customizable, scalable and work with your existing network, workstations, mobile devices, and smartphones.
WheelHouse Solutions can equip your business with video management and security solutions for any industry or application, ensuring your business the most suitable high-quality video security solution that will meet your needs now and in the future.
Advanced premise security solutions from WheelHouse include:
Identification & Entry Systems
Access Control Systems
Analytics
Audio Surveillance
WheelHouse Solutions provides network and premise security solutions to all types of businesses big and small. If you would like more information on our cyber security or premise security systems, please click here or call us at 314-492-2506 to request a free evaluation today from one of our knowledgeable staff.