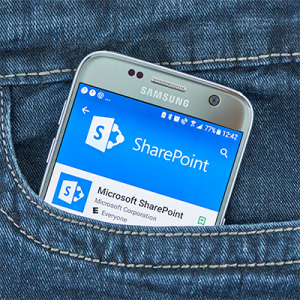 Creating an intranet that will meet your business needs and successfully achieve your organizational challenges can be a daunting task. Corporate intranets have dramatically evolved since their beginnings, moving from a document management system, to a more comprehensive platform for collaboration.
Launched successfully, a corporate intranet can bring tangible benefits to business; whether by increasing efficiency, improving productivity or encouraging employee collaboration. One of the most flexible and scalable solutions available is Microsoft's SharePoint.
Why a SharePoint Intranet is the Best Solution
SharePoint is the World's Most Popular Choice for Intranets
SharePoint is the world's most popular platform for intranets. This is reflected, repeatedly, in various intranet and digital workplace surveys. This gives our clients confidence that businesses are successfully using SharePoint to great effect in their organization.
Integration with Office 365 & Other Microsoft Tools
A primary benefit of SharePoint is the ability to integrate with other Microsoft products and services, without any help from us. It also works the other way, so you can integrate your intranet with Microsoft Teams, for example. This makes Microsoft SharePoint a seamless solution across the organization.
Scalable, Flexible & Customizable
One of the most powerful benefits of SharePoint is its scalability. It's used for intranets by companies with 100-100,000 employees and supports a range of functionalities including internal communication, content management, collaboration, search and more.
SharePoint Supports Most Content Publishing Needs
Intranets are focused around content so our customers can full utilize SharePoint for sophisticated content publishing and management. This also meets their needs around confidential internal communications, where content needs to be carefully managed.
Document Sharing & Management
Many business' information distribution, collaboration, knowledge assets and project output remain documentcentric. SharePoint's robust document library capabilities are a valuable part of SharePoint, allowing for document sharing and distribution, knowledge management, collaboration and more.
Supports Content Targeting & Personalization
SharePoint intranets include personalization capabilities, which means that differently themed content can appear together or targeted for each individual employee. SharePoint also offers simple integration with Active Directory profiles, delivering a truly customizable, seamless solution.
Modern SharePoint Interface
The development of SharePoint modern experiences has been at the center of SharePoint enhancements over the past several years. This new interface produces a far better intranet and also allows the intranet team to be less reliant on us and able to administer changes in-house.
Microsoft Continues to Invest in SharePoint
Microsoft has been continuously investing in SharePoint and SharePoint Online with the ongoing development of sophisticated capabilities that support the deployment of intelligent intranets. You can be confident that investing in SharePoint means an intranet that will improve and evolve with extra features and functionality.
WheelHouse provides SharePoint Design and Development services to businesses throughout the St. Louis area. If you'd like more information on a SharePoint Intranet Solution, fill out the form on this page and someone will get back with you quickly or call us at (314) 492-2506.