Finding the proper small business phone system for your own business isn't necessarily a cut and dry process. If you want to upgrade to new phone technologies, you have to think of your own business structure and what you really need to help yourself grow. No doubt your small business is already on the cusp of growing exponentially, and you need the best telecommunications technology you can find.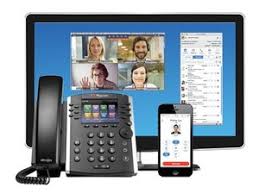 Sticking with landline phones is frequently a big mistake at a time when even small business competition is intense. How can you expect to link up in real-time with all of your employees and customers if you rely on outdated equipment?
Owning physical phone equipment is already a major expense you don't need. With the problem of setting it up, maintaining it, and upgrading, you're wasting exponential time and money every year.
So if you're convinced getting rid of landline phones and switching to an improved phone system is better, which one should you choose? Here at WheelHouse Solutions, we want to help your small business make a more educated decision on what can work for you.
Let's look at small business structure examples and which small business phone system could help take your business up several notches in one day.
Helping Your Call Center
Maybe you've assembled a call center recently in your small business to accommodate phone orders for products. Yet, if you're still using landline phones, you're probably receiving big bills for all those calls, including international orders.
By using a VoIP system, you only have a flat monthly rate per month and can keep all phone data in the cloud for easy retrieval or usage. When dealing with customers, it's vital and ultimately more job-friendly. Many of your call center employees can work in the field with mobile devices, or even at home thanks to the database being accessible anywhere.
Improving Communication on Business Projects
Having VoIP or even a hosted PBX system can help you immensely in your telecommunication capabilities with fellow employees. When you're working on a time-sensitive small business project, having real-time communication with your team is vital to stay competitive. Both VoIP or hosted PBX options give you conferencing ability to connect in an instant, no matter where everyone is.
The best aspect is that with a hosted PBX system, you have continual monitoring to take care of issues. If you encounter a problem in the middle of a business conversation, you have quick support ready to help you.
Upgrades also don't need doing because it's taken care of automatically and remotely so you have the best security during calls. Your mobile employees in the field can additionally have some peace of mind when conducting business.
Integrating Landlines with New Technology
Technology like digital business phone systems can upgrade your existing landline phones when you want to keep equipment you have. This "one foot in the past and the future" mentality can work great for your small business when you expect to stick within a certain framework for the long-term.
When you start using cloud-based small business phone systems, however, scalability is quick and easy. You present a more professional edge as well that customers appreciate forming a new level of trust.
Visit us here at WheelHouse Solutions or call us at 314-492-2506.  WheelHouse provides reliable and cost-effective business telephone systems sales and service. We'll work with you to design a business telephone system that will meet your needs now, and provide for future growth and flexibility.  We can help your small business make the right small business phone system decision for the coming year.